Collins Extrusions 2012
The late Tony Collins formed Collins Extrusions Ltd in the March of 1971.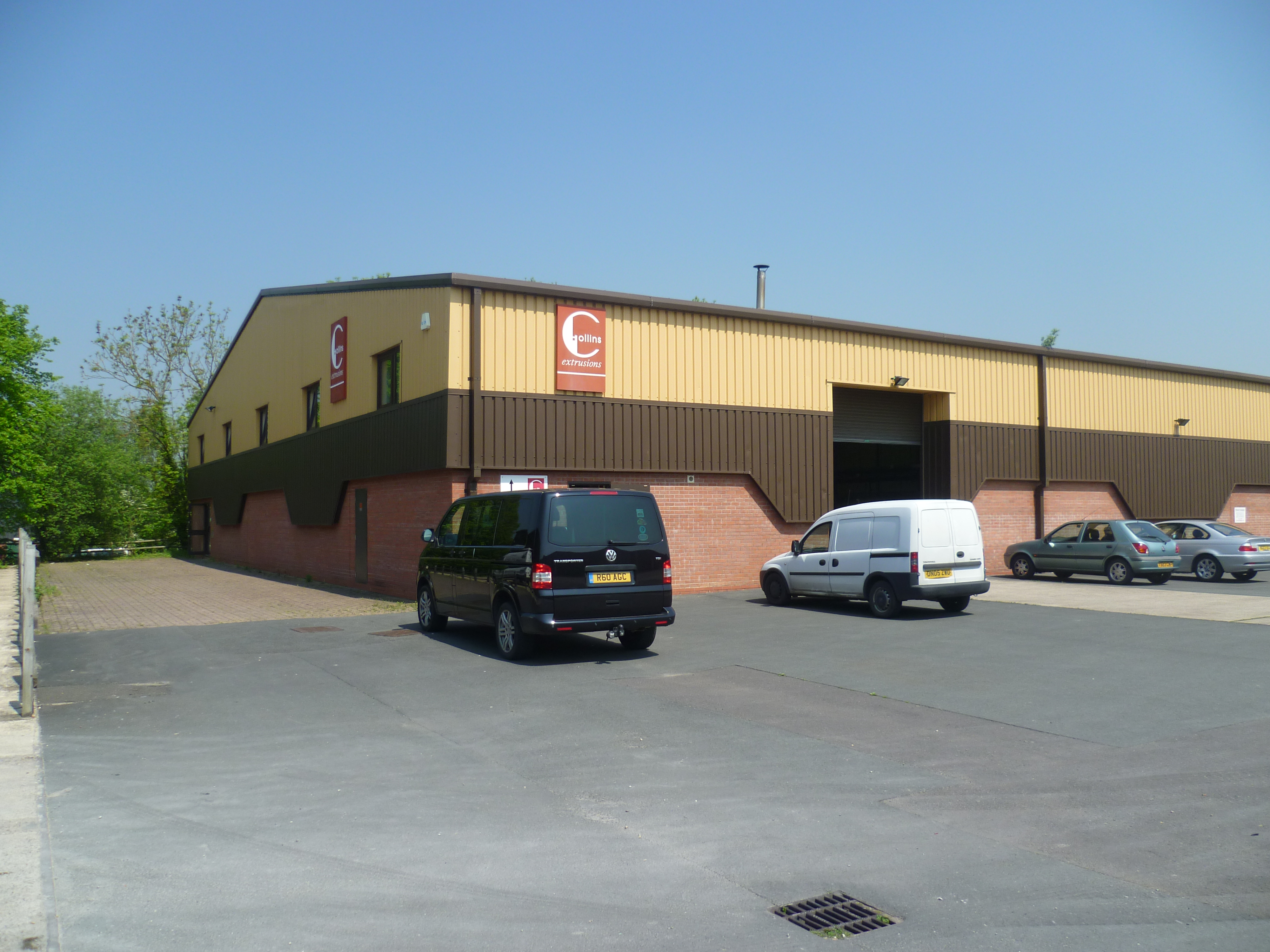 Starting in a small Industrial Unit in the Warwickshire town of Bidford on Avon,
the company has continued to trade from the same Industrial site for the last 41 years, steady expansion saw Geoff Walker joining in 1977 to oversee all production requirements & development, freeing Tony to concentrate on the fiscal aspect of the company.
In 1980 Geoff became a share holding Director of the company.
Towards the end of 1981 Tony's son Ross joined the company as an extrusion operative and began learning the ropes of the company from the shop floor upwards, finally moving into the office a decade later. Ross was then put in charge of updating all office I.T and procedures and in 1996 was made a Director.
The three Directors then put plans in motion for the biggest expansion in the Companies history, which would see Collins move into Custom built 10,000 sq ft Unit in 2000.
The unit has the advantage off 1000 sq.ft high load bearing mezzanine which supports a water recirculation and cooling system and a small but fully equipt tool room for Die adjustments & repairs. The shop floor contains 8 extrusion lines, fabrication area, stores & granulators, which means we are able to recycle scrap plastic in house.
The Extrusion lines also offer duel and cross heading extrusion products.
With the moving process complete, Tony & Geoff then started the slow process of withdrawing from the company. While Tony past on his knowledge about all office related processes to Ross, Geoff was left to train Shaun Towey on the formers role with in the Business.
Shaun was also a long standing member of Collins Extrusions having joined the company in 1984 at shop level, now with Geoff by his side Shaun would soon take over the responsibility of all aspects of Production from Extrusion to the Fabrication department, Transport and Delivery logistics and finally quality control.
Although now retired Geoff can be often seen on site helping in any aspect he can.
Careful and frugal Management practices passed down from Father to Son has meant that even in the recent tough economic climate that Collins Extrusions have continued to be a strong presence in the plastic extrusion industry where we aim to stay for the foreseeable future.